Campus App
iOS app for PVH HQ office
Campus app is the iOS app that guides PVH employees around Amsterdam HQ. From the gym schedule and lunch menu to shuttle booking and holiday reservations, Campus app has everything you'd need to feel great at your workplace.
Brand:
People's Place, PVH
Team:
PVH Internal Communications team 
​When:
June 2018 - Present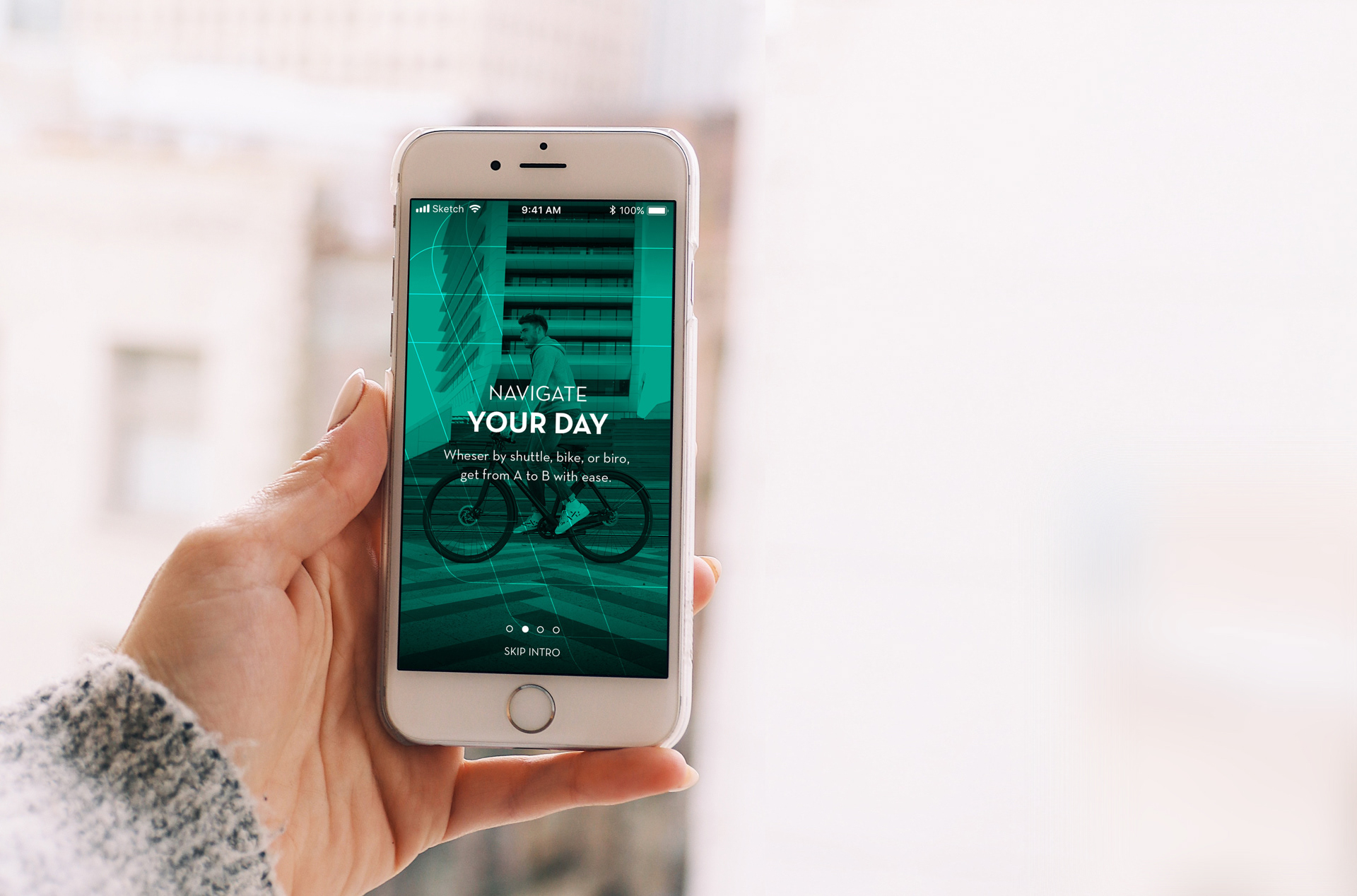 Story behind
After more then 20 years of residence at Leidseplein, PVH HQ was moving to the brand new location. Considering that the new office would be located far from the city centre and in relatively unfamiliar neighbourhood, it was clear that an extra guidance would be needed.
Since the iPhone is a corporate phone for PVH, it was assumed (and later validated) that a clear and simple iOS app would be ideal to help employees navigate around their new office location.
The app content, curated by Internal Communication team, highlighted things like parking, lunch spots, gym facilities, and more to ensure employees and office guests feel welcomed in the new environment.
01.

Transparency
The no.1 goal of the app was to give 100% transparency into what the new office is and what it can offer.
02.

Simplicity
Above anything else, the app should be clear and intuitive. Any content should be easily found or requested. 
03.

Available at all times
Regardless of time or location, any content relevant to the office life should be available and accessible by any PVH employees in a matter of seconds.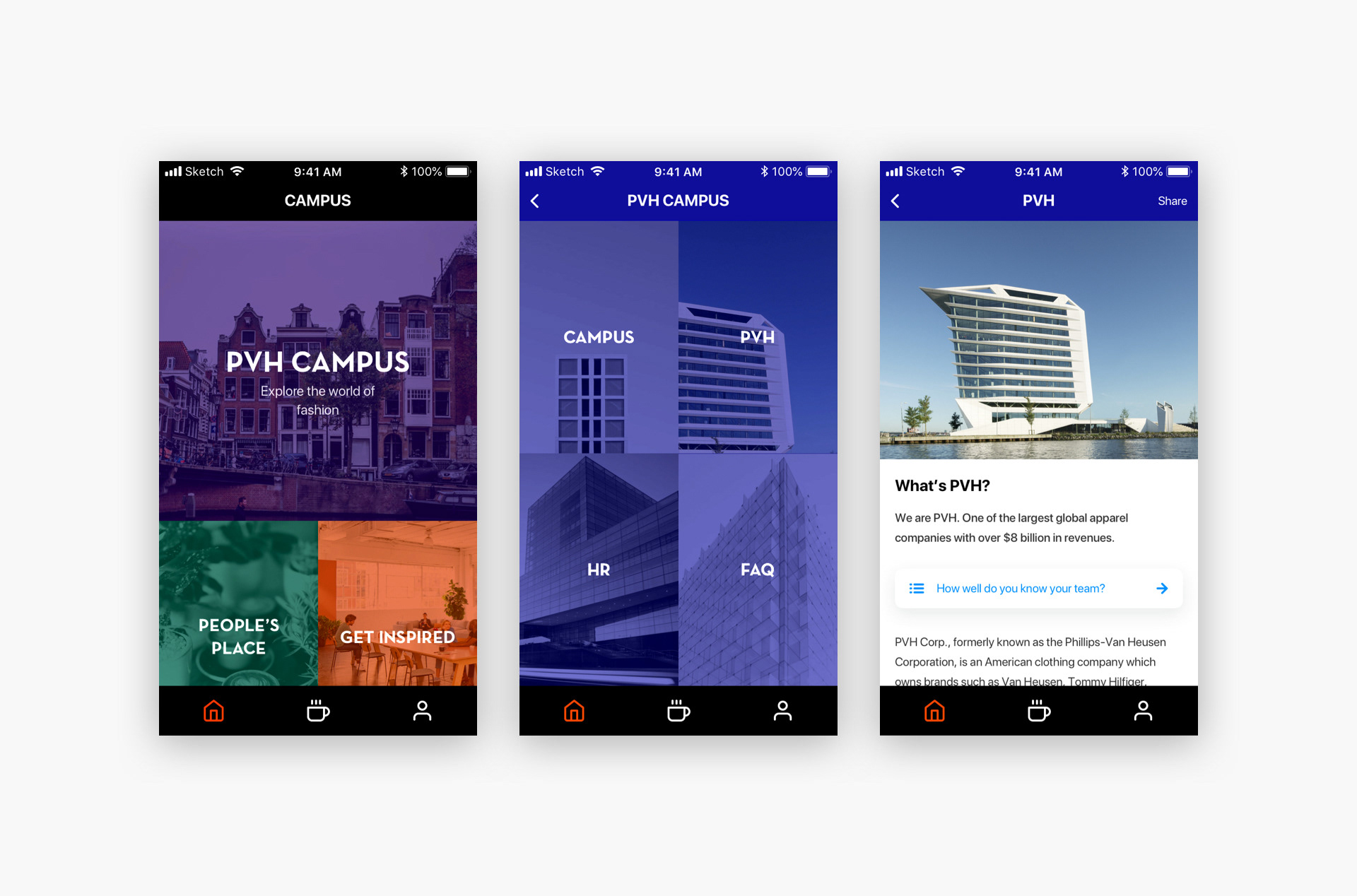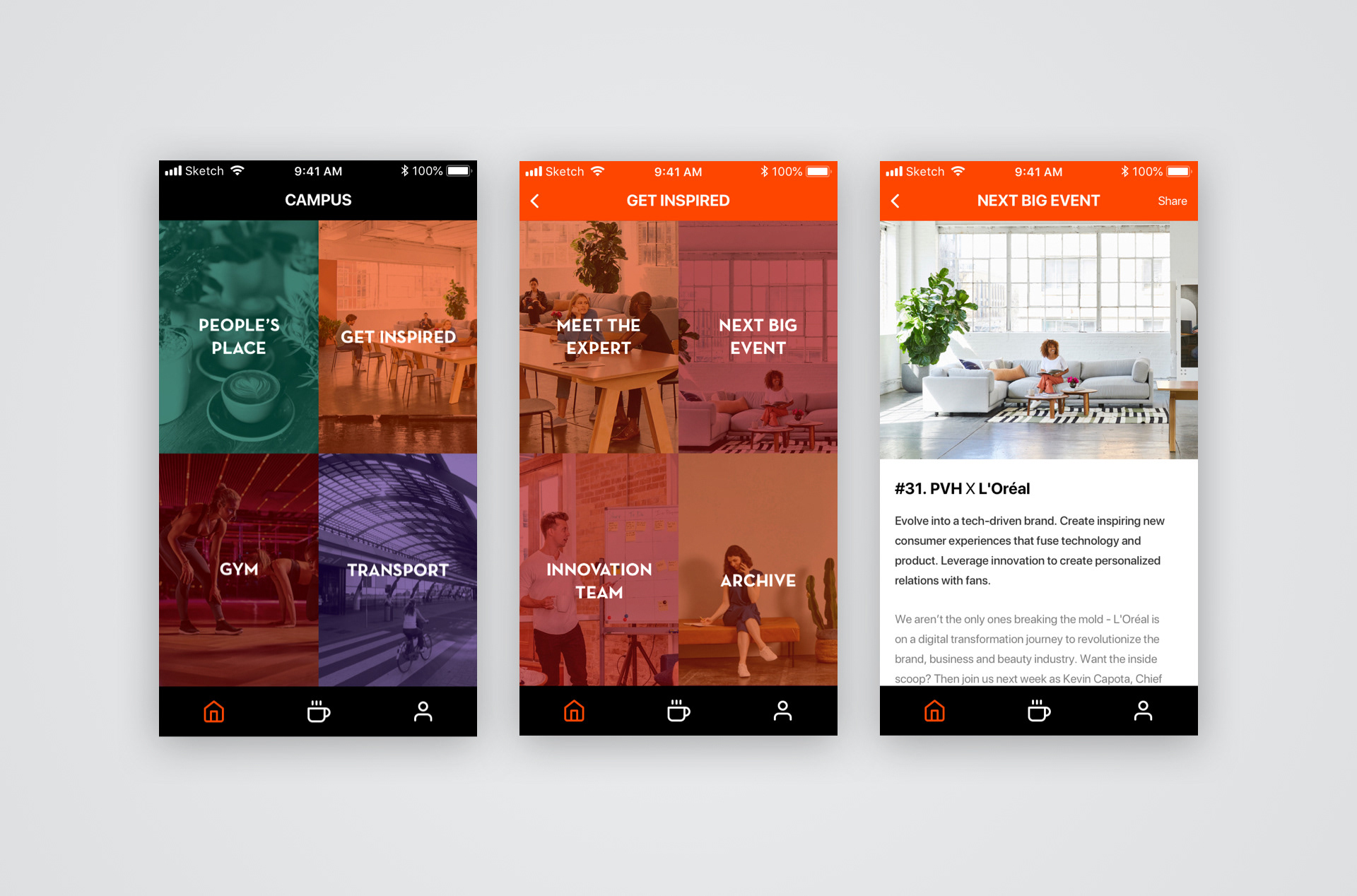 Process
Unfortunately, most of the internal corporate apps are not famous for being visually appealing and easy to use, and thus we made it our goal to avoid this. By talking to various divisions and team about their needs and preferences, we prototyped a solution that would later become one of the most used apps in Amsterdam HQ. 

As an MVP, the app started as a platform for Internal Comms team to provide news and updates. Even though it was a time consuming process (one should manually type all the content in the app's CMS, like a blog post) the app concept proved to be successful and we continued development. The team started investigating integration possibilities with other PVH services, such as meeting room and shuttle booking, and "connecting" them to the app.

Today the Campus app is a centre point of all the data considering Amsterdam HQ. As a PVH employee, one can see the top highlights and news of the office life, check leisure activities, such as lunch menu, gym schedule, or book an airport shuttle. Furthermore, one can also see their personal content, such as monthly payslips, holiday time, etc.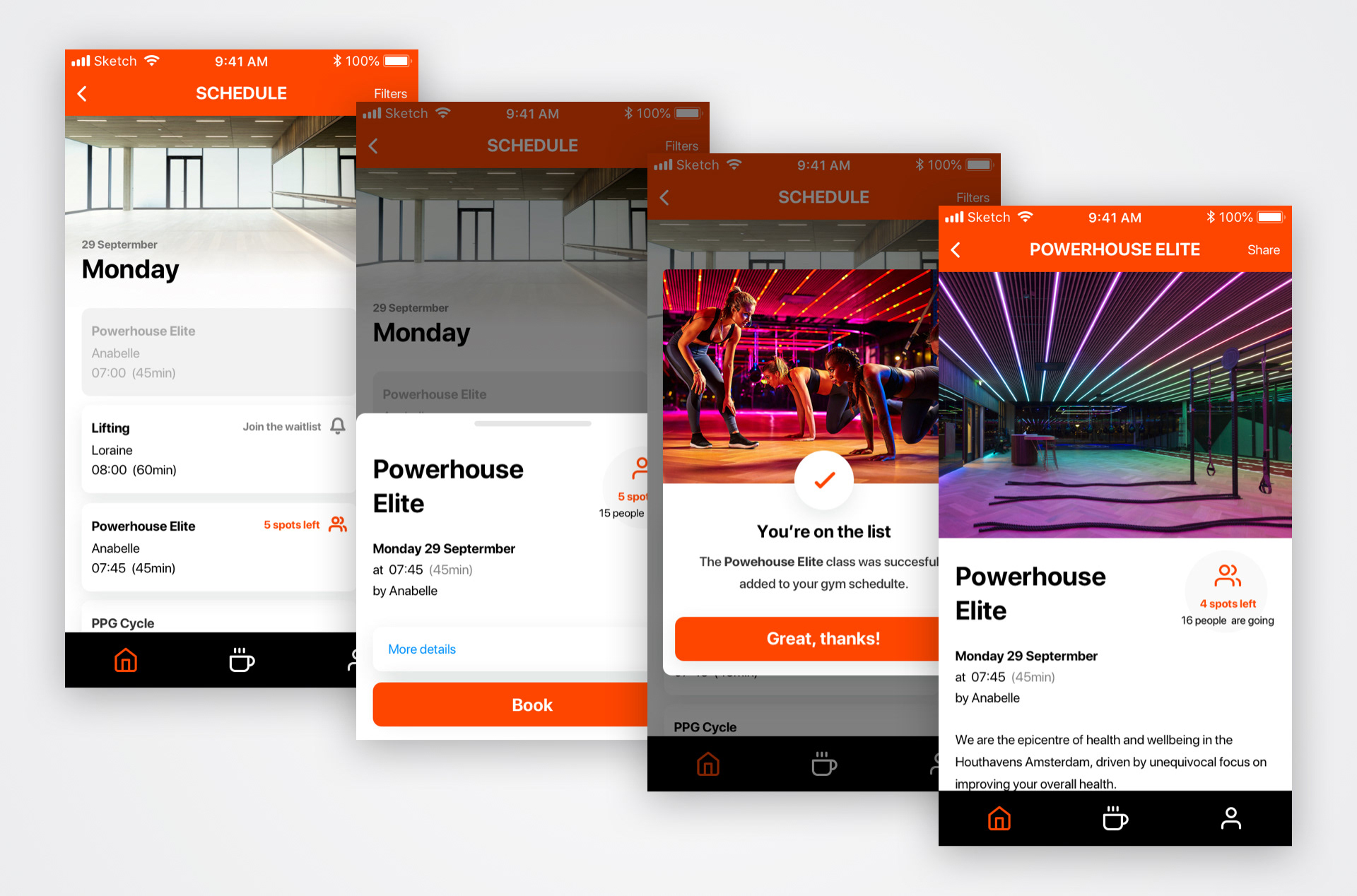 Coffee stamps
To make the launch of the app a success, our team partnered with People's Place, an internal catering and restaurant team. Together with People's Place we designed and developed a new digital solution to their loyalty program that became part of the 1st app release. 

Now, at any of the five PVH cafes, by getting a cup of coffee one will also get a digital coffee stamp, making the 11th coffee free. To support our sustainability values, we are also giving extra points if customer is bringing their own cup.

This feature is integrated with POS, which makes it very easy for baristas to use. Moreover, by collecting data on the coffee demand we can help People's Place team to see when and where the extra barista resources are needed (obviously Monday 9am is a winner 😉).

This partnership helped the Campus app to be opened and used more frequently.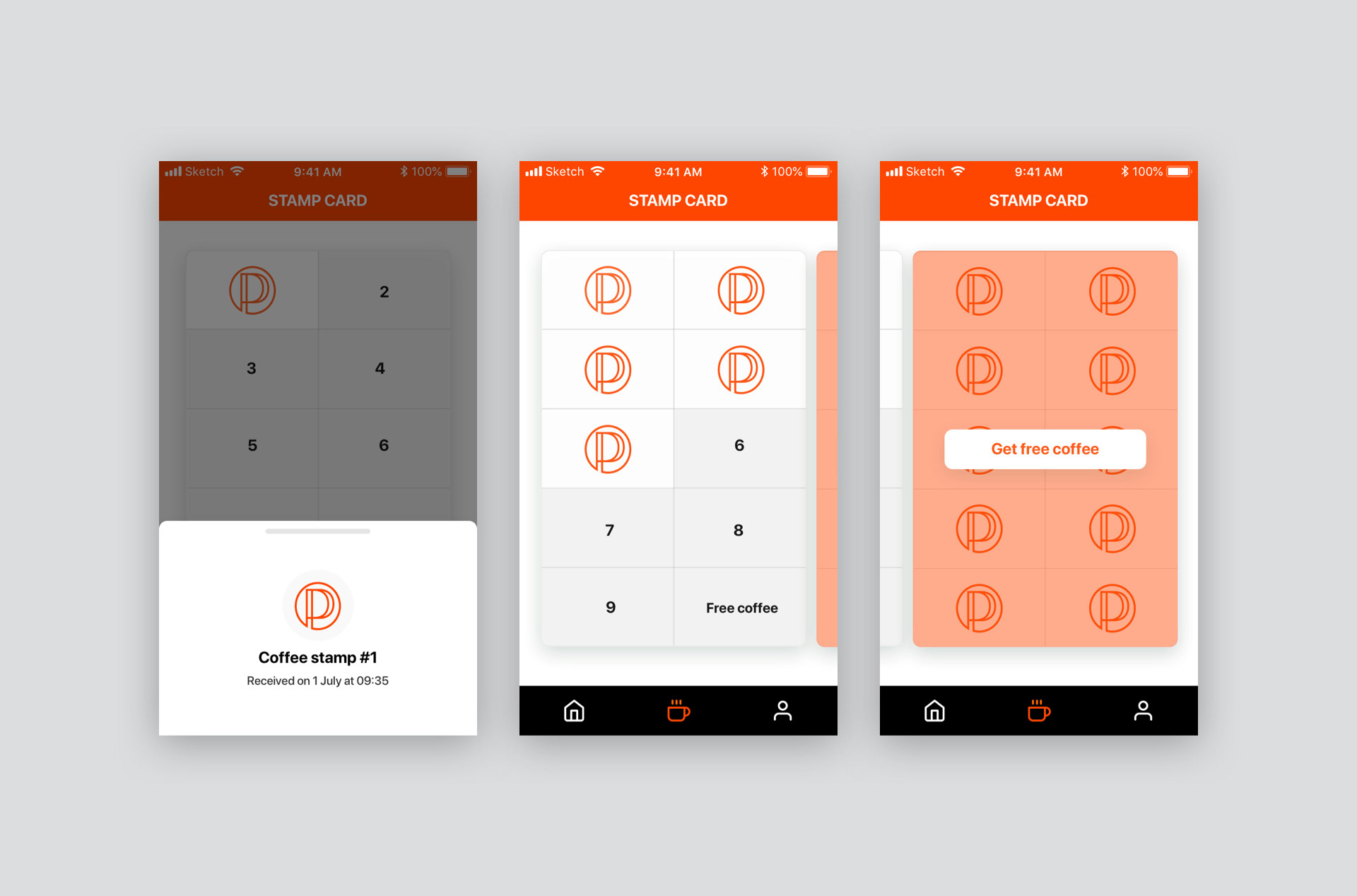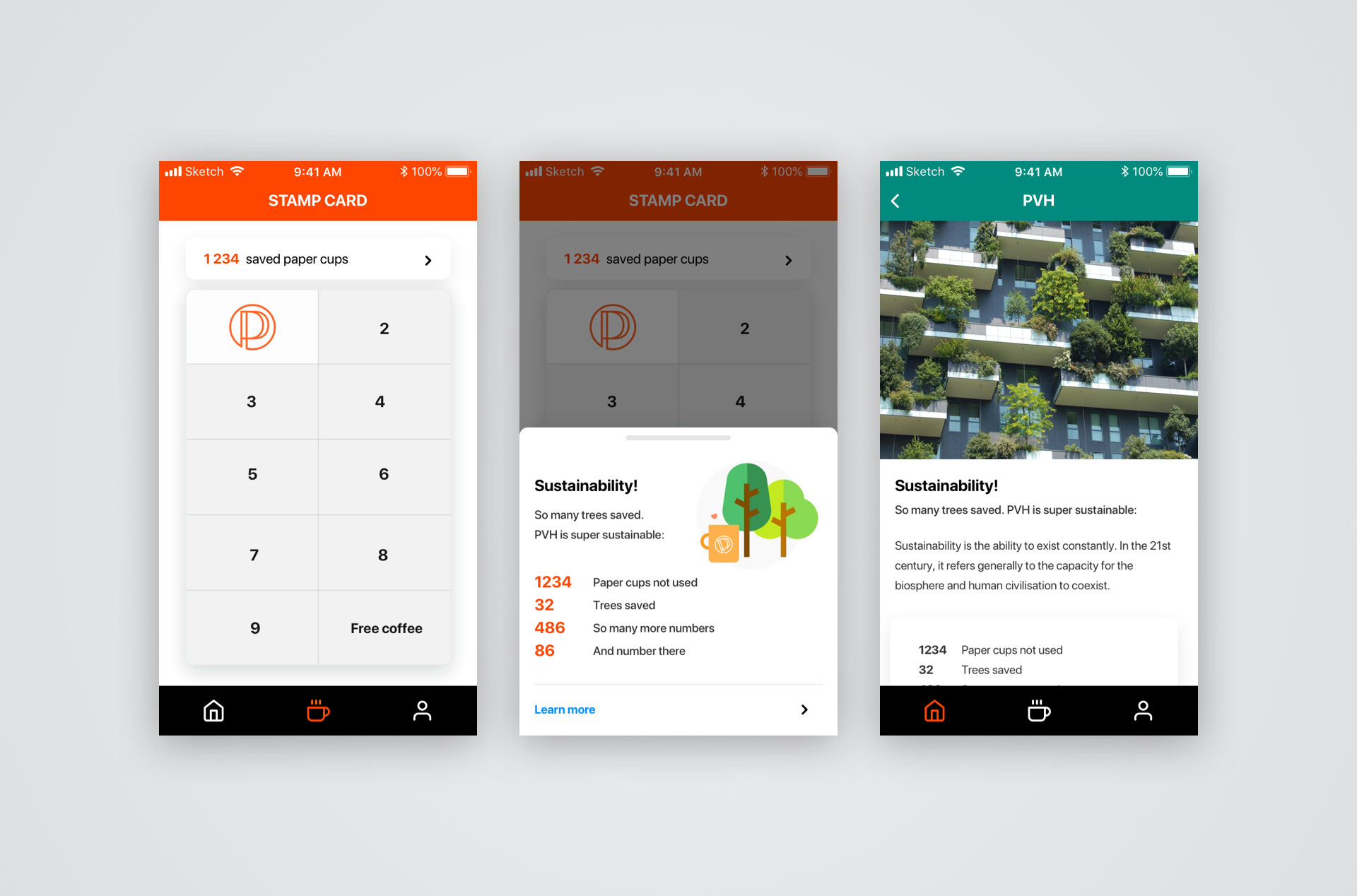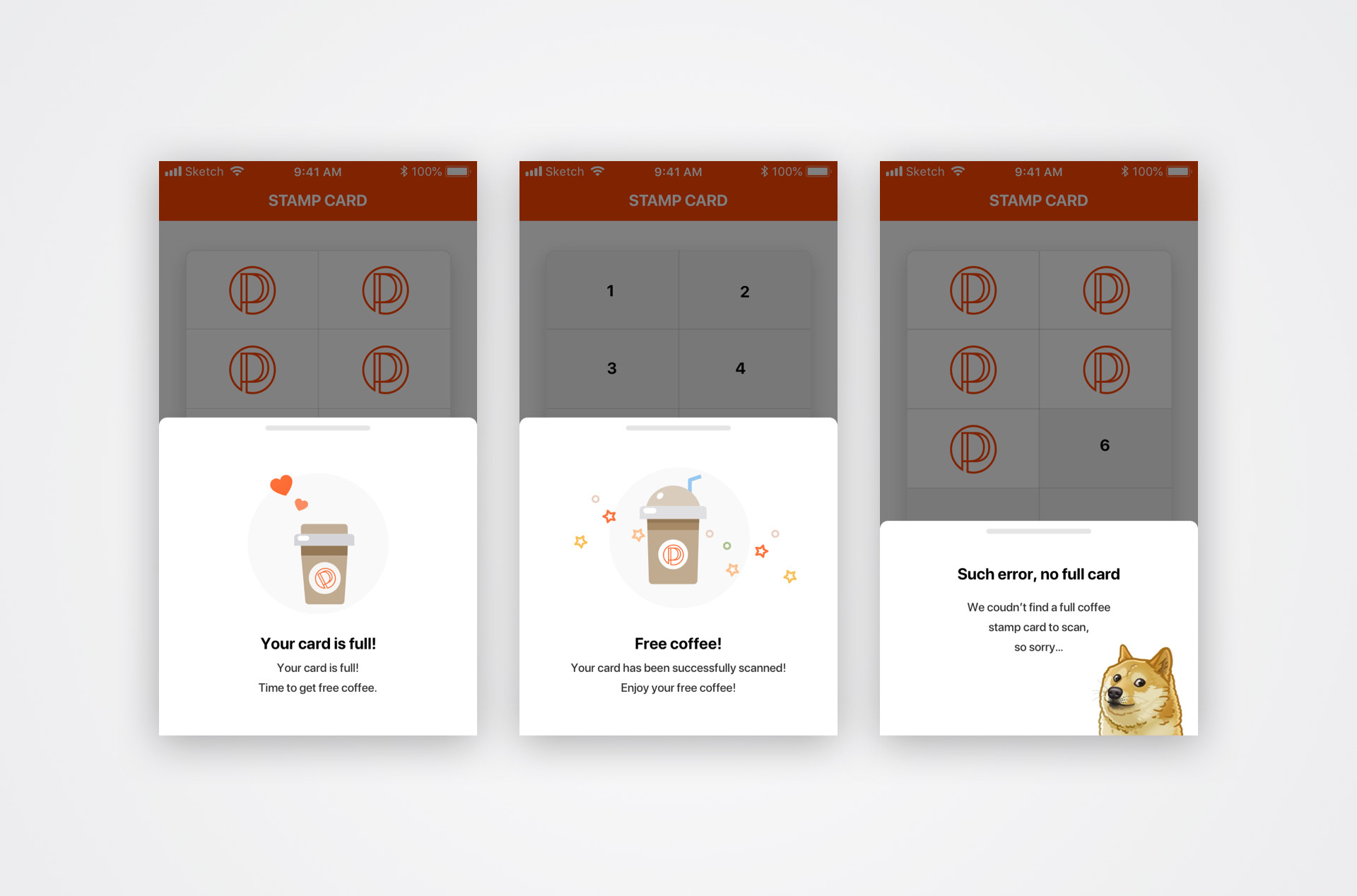 CMS
Since PVH has multiple divisions, we created a CMS that would ensure that each team can upload their own content. Inside the team's tile admin users have full control over the structure and the content of the page. However, by providing a clear and consistent structure, we ensure that the interface and the global hierarchy is consistent throughout the platform.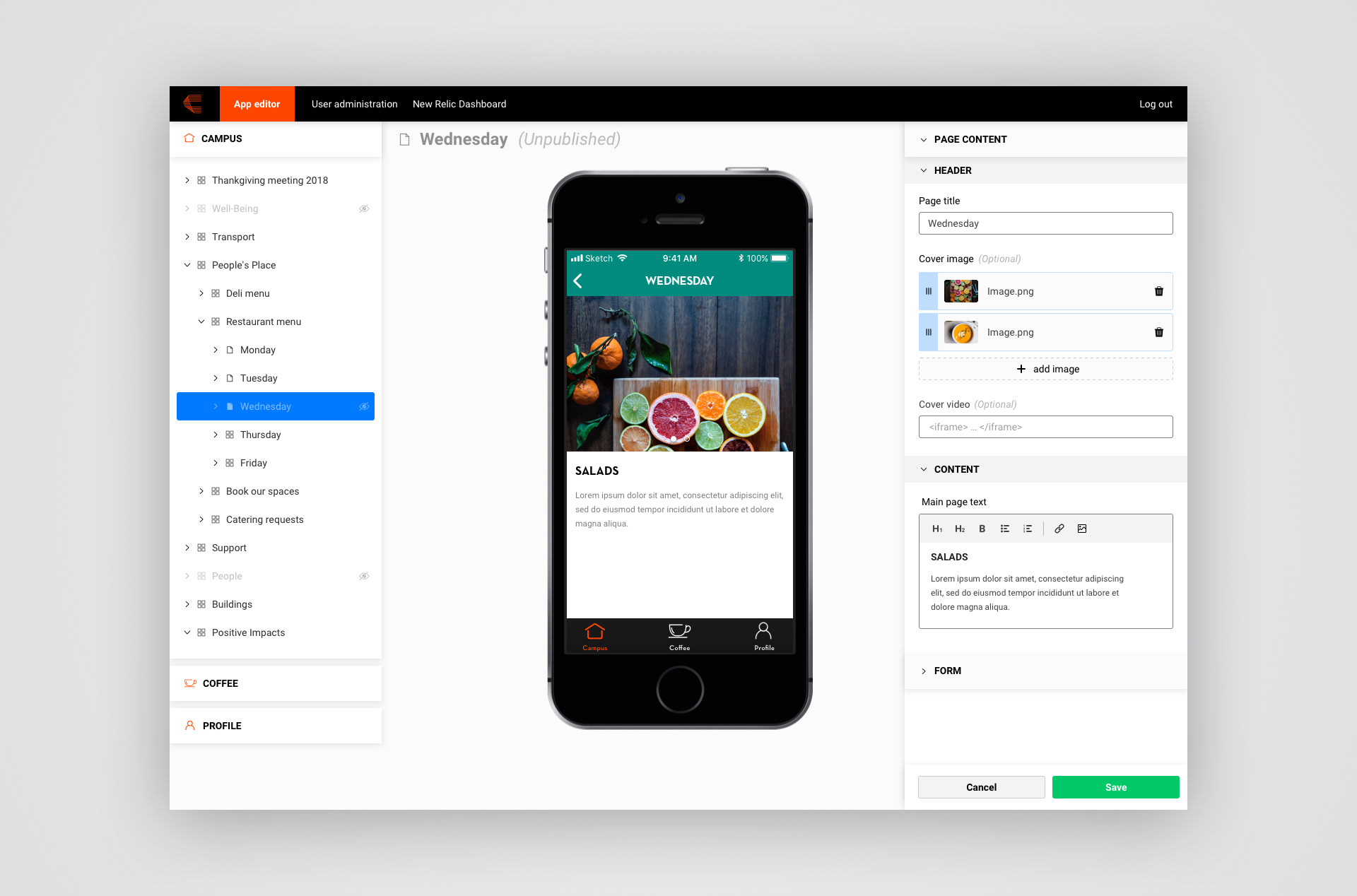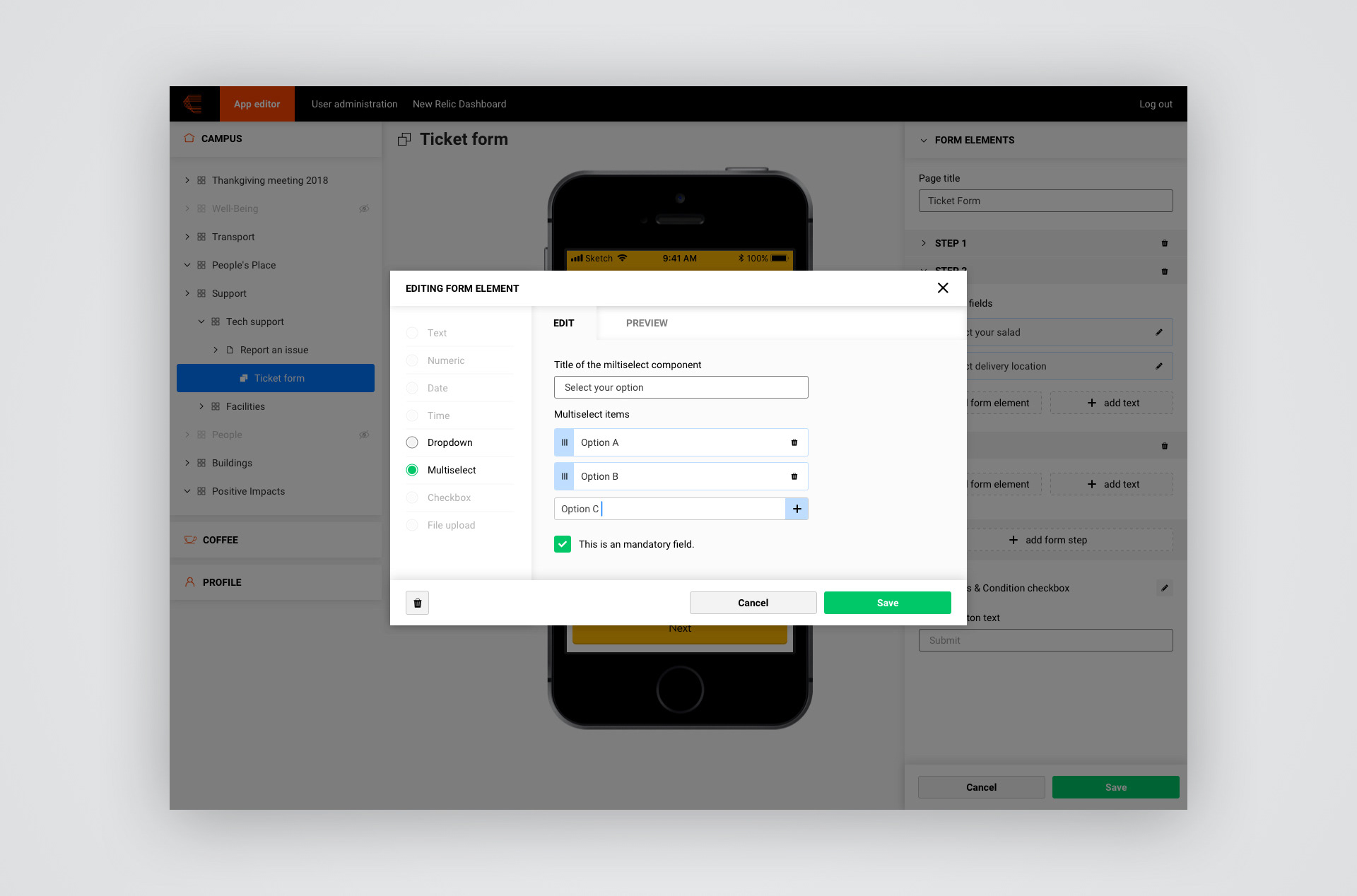 Today
After being launched in 2018, the app proved to be a big success. At the moment Campus app is operating only in Amsterdam HQ, but more countries are interested in having their own personalised Campus app version for their local office. 

After talking to a number of countries, Germany was selected as the first country to be provided a localised version of the app. If everything goes well, the Campus app will be rolled out to every region in Europe, which is estimated to be done my mid 2020.