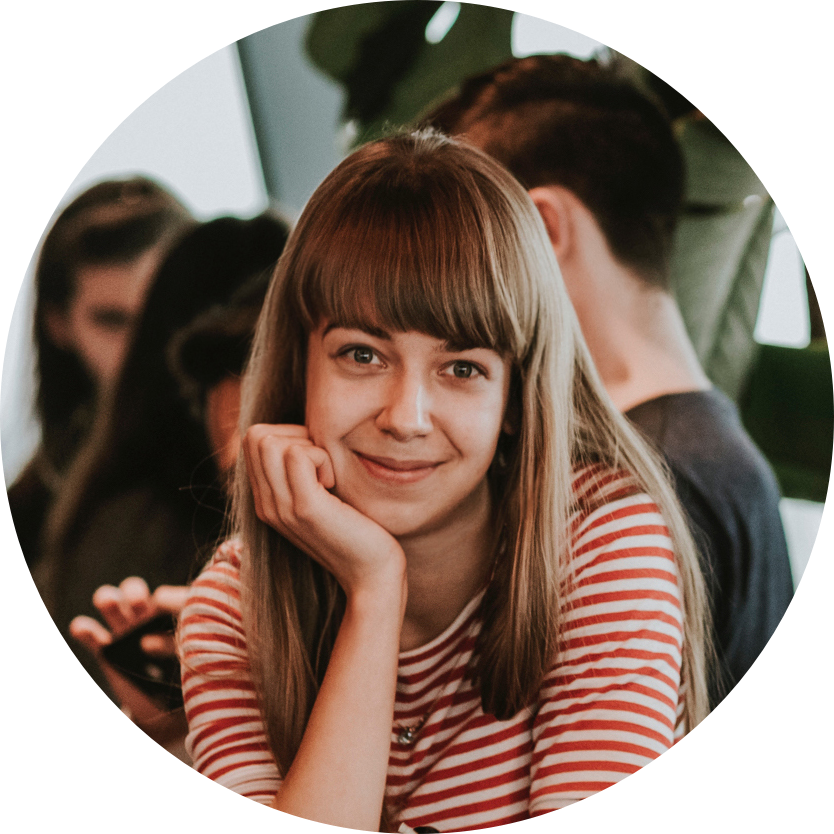 I am an Amsterdam-based UX designer with over 7 years industry experience. 
At the moment I am working at PVH Europe, where I have the pleasure of working with known fashion brands like Tommy Hilfiger, Calvin Klein, Michael Kors, IZOD, and Nike.
My work experience ranges from e-commerce websites to data-driven platforms, in-store touchscreen experiences and various iOS applications. Besides user research and prototype validation, my everyday work includes designing for both web and mobile, while also being responsible for creating and maintaining a coherent design system. 
As a designer, my enthusiasm lies in solving complex problems and striving for design solutions that are simple, effective and beautifully crafted.


🏢  Tommy Hilfiger & Calvin Klein
(PVH Europe B.V.)
(Amsterdam, NL)
When: 2016 – present (5 years)
Role: UX/UI designer → Sr. UX/UI designer
Team: Web & Mobile Development team → B2B E-commerce team
At the moment I am working with the B2B e-commerce team to design and develop the top-class shopping experience for our wholesale partners at Tommy Hilfiger, Calvin Klein, and Heritage brands. Within this role I am responsible for leading both the user research process, design strategy, and design implementation of digital B2B products.

In this team I am working on the following products:
          🖥️   Tommy Hilfiger & Calvin Klein B2B e-commerce
          🖥️   PVH Heritage Brands B2B e-commerce (Micael Kors, Speedo, etc)
          📱   Pocket Showroom 
Before joining B2B team I worked with Web & Mobile development team, which functioned as internal tech/creative agency of the company. Within this team I created products for omni-channel, 3D design, and digital selling teams. 
          📱   Campus app 
          🖥️   3D Design Hub 

- 3D asset library


          🖥️   Tables 

- Order intake tool


          📱   Visual Merchandise app
          ✨   Interactive mirror 
          📱   Catalogue app
          🖥️   People's Place Gym
          🖥️   
Merchandise buy-in app
          🖥️   Automated markdown app
🏢  
Freelance 
(Amsterdam, NL)
When: 2016
– 2018 (1.5 year)
Role: UX/UI designer
Client type:  IT consultancy
Type of work: Brand development, user research, web design (wireframes → high fidelity prototypes), infographics, iconography and digital illustration
🏢  
LinkPizza.com 
(Amsterdam, NL)
When: 2015 – 2017  (2 years)
Role: UX/UI designer
Team: Design & Development team
Type of work: Brand development, wireframe design and testing, web and mobile design.
🏢  
ZEEF.com 
(Amsterdam, NL)
When: 2014 (7 months)
Role: Interaction design intern
Team: Design & Development team
2019
•
 AJ&Smart: Design Sprint Facilitator Certification
(Amsterdam, NL)
2018
 •
 Growth Tribe: Design Thinking Course Certificate
(Amsterdam, NL)
2017
•
NN/g Certification (
License
UXC#1018558)
(Copenhagen, DE)
2015
•
INSEEC: Business Administration & Management program
(Paris, FR)
2012 – 2016
  •
BA in Communications, HAN University
(Arnhem, NL)
During my design career I had to develop certain skills to ensure high level of my work. Apart from managing and guiding design team, I consider the following skills to be the basis of my work: 
Research: User research, experimental design, problem and solution validation
Wireframes: Creation and adjustment of (high & low fidelity) wireframes to support user research
Design: Prototype creation for both testing and delivery to dev and business teams.
Design systems: Development, implementation, documentation and maintenance of design systems.
⚒️  DESIGN TOOLS
My everyday design tool is Figma.
Before switching to Figma I was working with Sketch and inVision.
Tools I am currently learning:  Blender 3D and Fusion360
Would you like to get more details and/or references regarding my work, please send me an message and I'll be happy to share them with you!