Analytics web app for merchandisers
Sell Out Analytics App was created to track all the metrics of Tommy Hilfiger and Calvin Klein items: how many items were manufactured and sold through various channels around various countries in a given period of time.

Brand:
PVH
Team:
PVH Business Intelligence Team
​
When:
May 2018
Why another app?
Like any big business, PVH already has an analytics system and database that contains all details about garment trends based on its previous season performance. Unfortunately, the access to the tools is limited and the interface is very complex: one should undergo training to be proficient on this tool.

Thus the goal of the business intelligence team was to create an interface that would connect multiple analytics tools that are already and to present them in a simple, and appealing manner.

SOAP is a web-based app and is available for both desktop and mobile.
Why is it important
SOAP app is primarily targeted at a fashion merchandising team. Together with art directors, merchandise team is responsible for setting up the direction of the future collection. They are also the once deciding on the range and quantities of the season. 
Because of this, it is essential that the team is aware of the patterns and garments that were more popular or sold best in the past seasons. It is also important that the team can easily present and communicate the numbers and trends of specific garments (or even groups) to its stakeholders.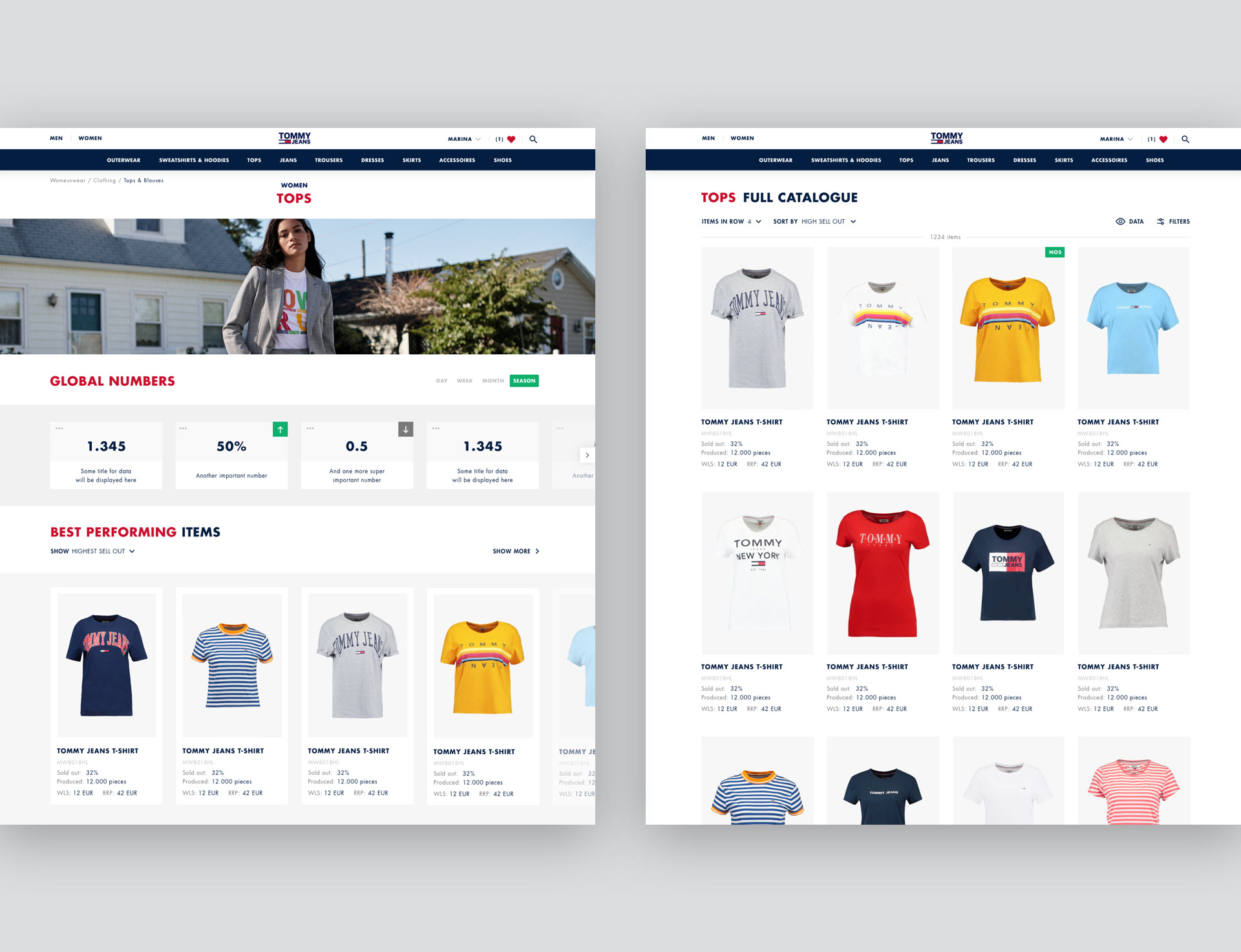 What's inside
The app is set up similar to the company's e-com web site hierarchy and is divided between product groups and categories. Unlike the e-com webshop, users can filter on selling channel, season, country, and the data source.
Today
At the moment there is a beta version of the app, and it was developed and adjusted to be tested with the Tommy Jeans division: the biggest and the most versatile division of PVH. After the testing phase, and once the data is collected and analysed, the follow-up design strategy will be suggested.